Real Dyno cars
Here are a few of our cars that we have upgraded.
2016 Mustang V8 auto that we now own, is having a twin turbo kit fabricated in house at the moment.
The last model FGX XR6T that we upgraded, made 630 rwhp and was the first FGX to run 10's.  
Our current development/daily driven FG G6ET. This car has a GTX3582r Gen 2 turbo, X-Force 3.5 exhaust, 1250cc injectors, Process West stage 2 intercooler-twin 460 surge-race airbox-battery relocation, walbro 525 intank fuel pump,valve springs, ARP headstuds, and PCMTEC Flex multi tunes.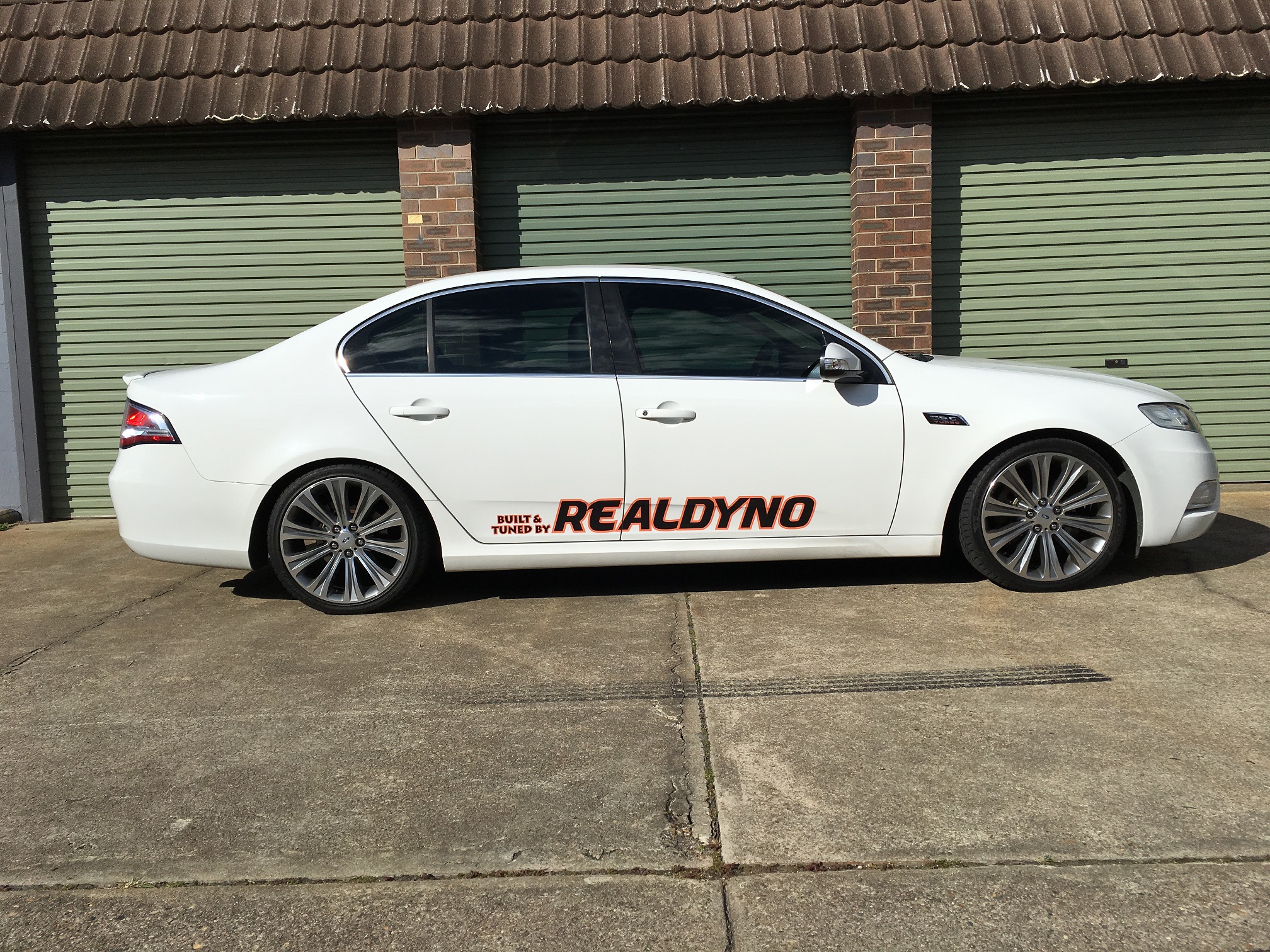 RealDyno's BA XR6T.   This BA has now run a 9sec 1/4 mile pass. Looks stock but it's what is underneath that counts. Built motor with a Proboost GT42, turbo 400 gearbox with 5,000rpm stall converter, Moly tailshaft, 1400hp axles. Look out for this at the track.
These 2 FPV GS supercharged Coyote's were both upgraded. The ute had our basic Coyote 500 package, and the sedan had our 550+. The sedan was Australia's first Coyote 10 second car.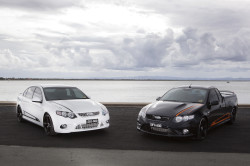 Photo shoot on the sedan after it was wrapped in matt black and appeared on the front cover of StreetFords issue 115
This is the first FG in Australia to run a 10 sec pass that was owned by Real Dyno.